[June 26, 2021] The Palestinian Struggle Can No Longer Be Silenced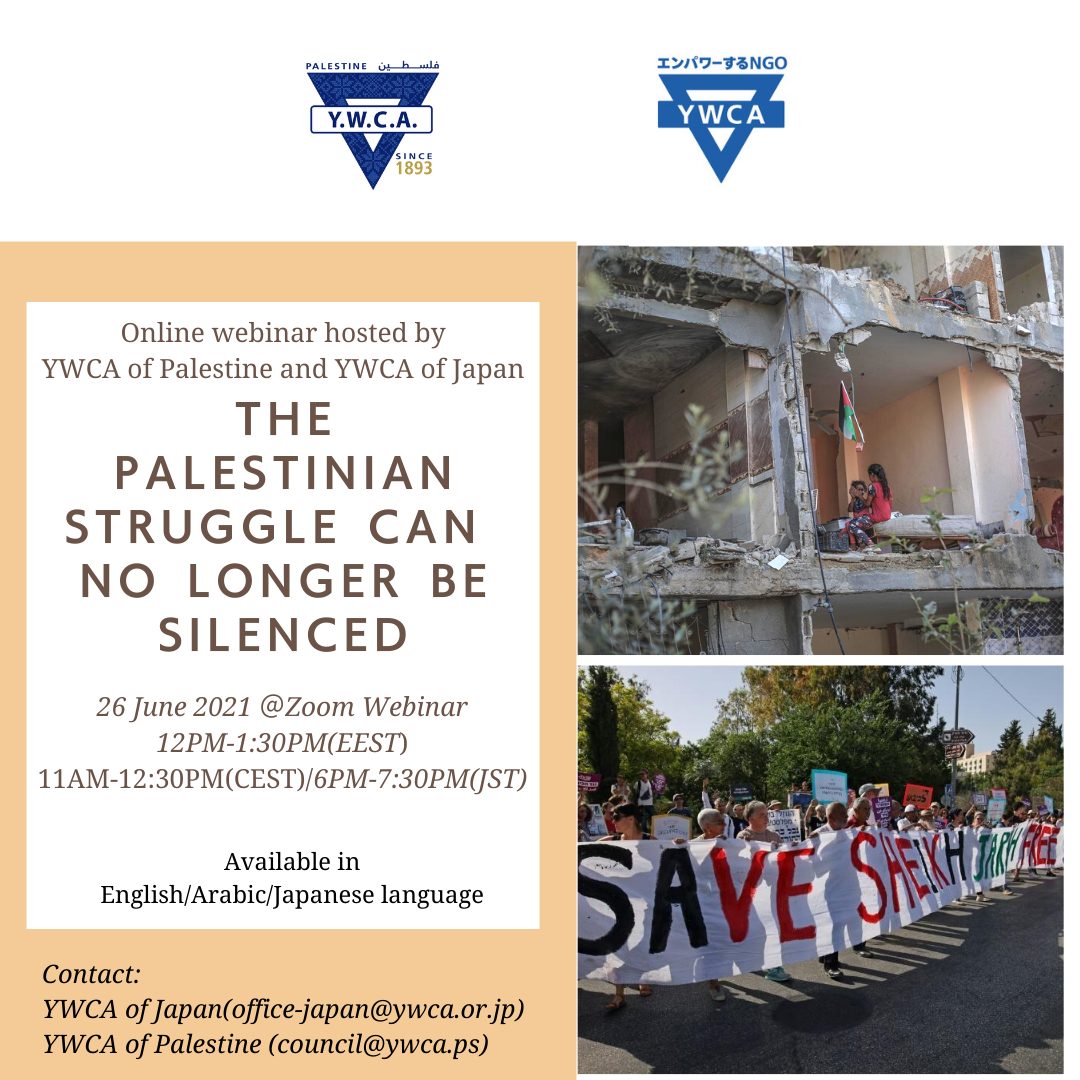 28 families from the Sheikh Jarrah neighborhood and 19 families from the Silwan neighborhood of East Jerusalem, after years of struggling in court cases to prove that they are the rightful inhabitants of their homes, were ordered by the Israeli government to be forcibly removed.
As it happened, some of their houses have already been cut in half, and Jewish armed settlers have moved into their homes. They have been pushing for their removal on a constant basis – with the help of the armed forces.
The period between 10-21 May 2021 has seen the worst attack on Gaza since 2014. The already poor humanitarian situation worsened due to the killing and maiming of civilians, the destruction or damage of homes and infrastructure, the severe disruption in the supply of basic services, and the internally displacement of people.
The YWCA of Japan jointly with YWCA of Palestine are organizing this webinar to listen and hear to people who have been witnessing and living under these circumstances from Jerusalem and Gaza.