Report: "Pilgrimage to Hiroshima 2012"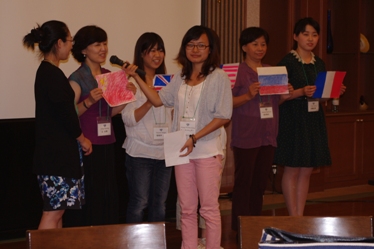 The "Pilgrimage to Hiroshima 2012″ was held in Hiroshima from
7th to 9th August 2012. This year's program was held under the theme "Global
Hibakusha", or those affected by radiation throughout the world, with
54 participants from various age groups, including guests from India YWCA
and China YWCA. The participants visited sites that remind of the atomic
bomb dropped in Hiroshima on August 6th, 1945, and listened to testimonies
by survivors of the bombing. They shared thoughts and impressions of the
trip with each other, and discussed ways for a peaceful future.